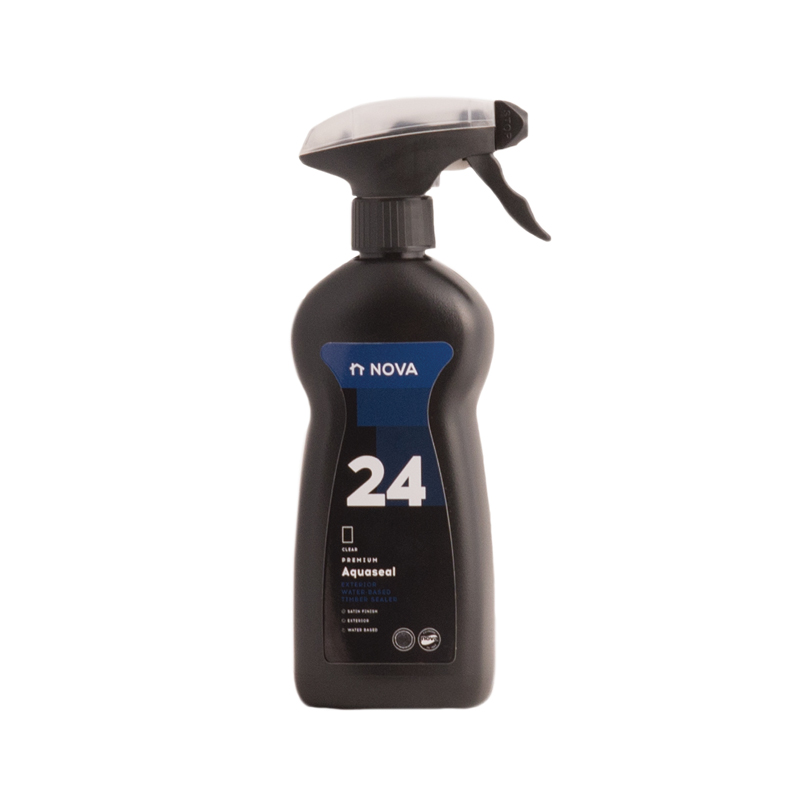 A low odour, environmentally friendly, premium quality water-based coating. Formulated with a unique blend of resins and selected additives. Extremely water-repellent and mildew resistant. Easy to apply and produces a beautiful, easy to maintain finish. Suitable for use on all exterior timber. Does not prevent greying however, is ideal for achieving an even, naturally grey weathered timber look whilst providing water protection. Proven water protection for up to 15 years.
Suitable For Use On: Exterior wooden surfaces.
Window frames, doors, garden furniture, pergolas and timber fences.
Exterior wooden sundecks, with regular maintenance.
Finish                                     Satin
Re-coating Time                  3-4 hours
Full Cure                                48 hours
Spread Rate                         8-10m²/lt per coat
Clean Up                               Warm soapy water before Nova 24 dries