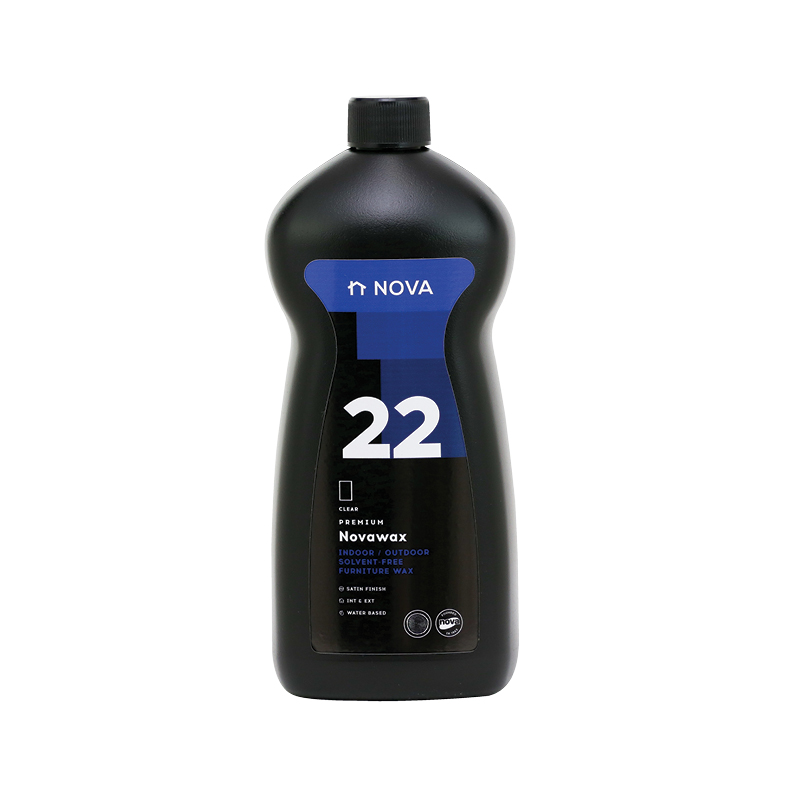 A uniquely formulated water-based furniture polish to enhance the natural beauty and lustre of interior and exterior furniture. This will leave a smooth and silky finish.
Suitable For Use On: Interior and exterior furniture
Surfaces that have been previously coated with Polyurethane Varnish, Acrylic Water-Based Varnish or Lacquered surfaces.
Not Suitable For Use On: Timber previously sealed with Teak Oil, Danish Oil, Linseed Oil etc.
Finish                                     Satin
Re-coating Time                  ±15 minutes
Spread Rate                         Hardwoods: ±5-6m²/lt per coat
                                               Softwoods: ±3-4 m²/lt per coat