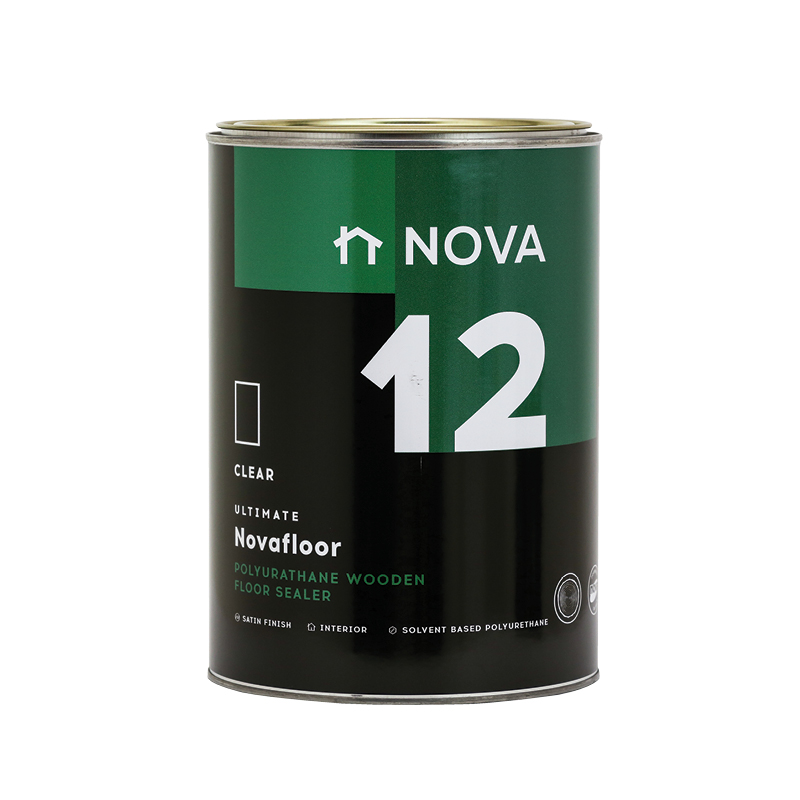 A tough and resilient, satin finish, polyurethane wooden floor sealer that does not darken or yellow with age. It is easy to apply and produces a beautiful, easy to maintain finish; whilst also providing a safe, non-slip surface which never needs polishing.
Suitable For Use On: Interior wooden floors.
Not Suitable For Use On: Exterior woodwork.
Note: Nova 18 Novadye can be overcoated with Nova 12, Nova 14, Nova 15, Nova 16, Nova 17, Nova 19, Nova 20 & Nova 23
Finish                                     Satin
Re-coating Time                  2-4 hours
Full Cure                                7 days
Spread Rate                         Hardwoods: 8-10m²/lt per coat
                                               Softwoods: 5m²/lt per coat
Clean Up                               Nova 11 Cleaner & Degreaser