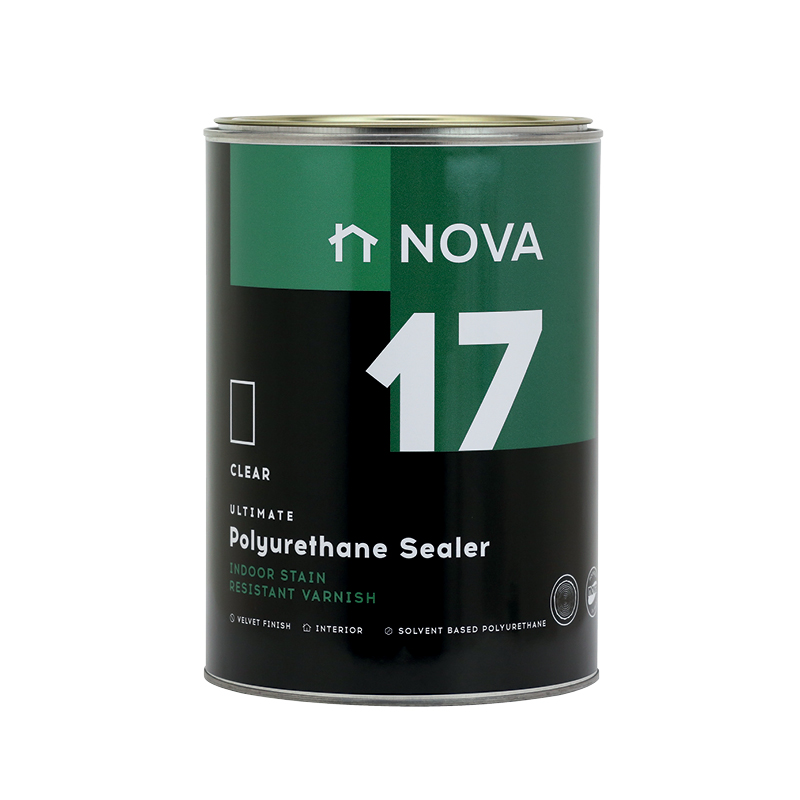 A high-quality polyurethane varnish which gives a clear, heat, water, alcohol and stain resistant finish for protection of all indoor wood and joinery. It seals in the beauty of indoor wood furniture while protecting it from life's little knocks. Does not contain lead or wax. Easy application and maintenance make it perfect for indoor wooden surfaces. Suitable for both brush and spray applications.
Suitable For Use On: Indoor wooden surfaces e.g. bookcases, cupboards, bar tops, tables, shelves, and doors.
Not Suitable For Use On: Wooden floors or exterior surfaces.
Note: Nova 18 Novadye can be overcoated with Nova 12, Nova 14, Nova 15, Nova 16, Nova 17, Nova 19, Nova 20 & Nova 23
Finish                                     Gloss, Matt, Velvet
Re-coating Time                  ± 4-8 hours
Full Cure                                ± 24-48 hours
Spread Rate                         ± 5-8m²/lt per coat
Clean Up                               Nova 11 Cleaner & Degreaser