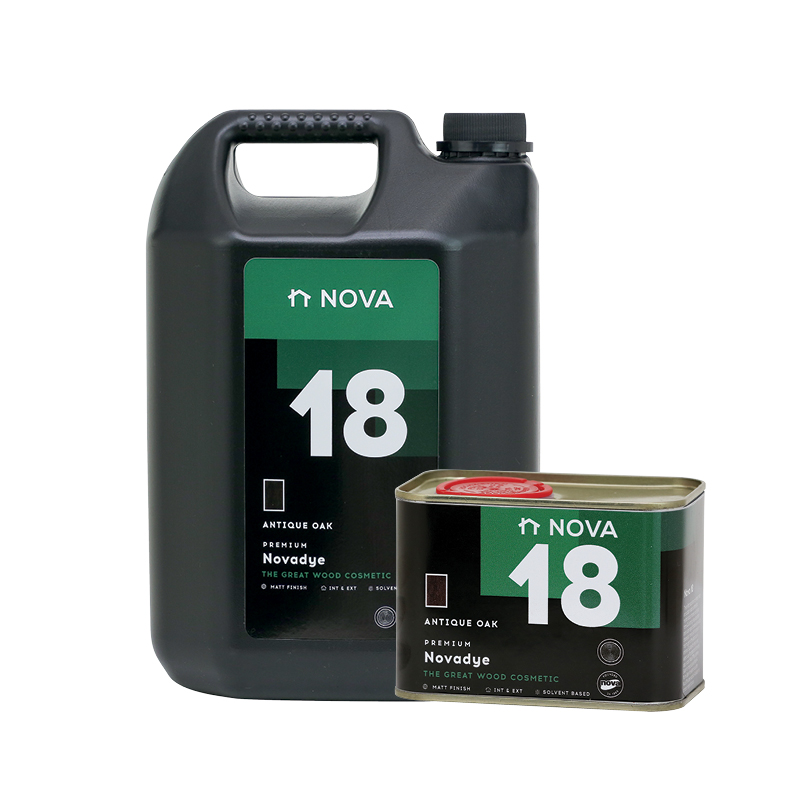 The perfect wood stain to refresh indoor and outdoor wood surfaces and maintain colour themes around your home. Quick drying, easy application and a wide range of shades allow you to choose your interior. Will not cover or hide the grain of the wood, but will enhance it. Suitable for interior and exterior use. For protection of furniture, apply a coat of Nova 17 Polyurethane Sealer for interior use and Nova 14 Marine Sealer for exterior use, after Nova 18 has been applied. Available in a standard range of colours.
Suitable For Use On: Unsealed, clean, sanded timber e.g. skirting boards, wooden cupboards, wooden doors, newly sanded wooden floors, wooden shelving, bedside tables, desks, wooden picture frames etc.
Not Suitable For Use On: Sealed wood surfaces or previously coated with Polyurethane Varnish or penetrating oils e.g. Nova 15.
Finish                                     Matt
Re-coating Time                  ±15 minutes
Full Cure                                ±1 hour
Spread Rate                         Hardwoods: ±8-10m²/lt per coat
                                               Softwoods: ±6-8 m²/lt per coat
Clean Up                               Nova 11 Cleaner & Degreaser

SPECIAL PRECAUTIONS WHEN USING INTERIOR WOOD COATING
Drying times may be extended in cold or wet weather
Ensure good ventilation during application and drying
Do not smoke while applying the product