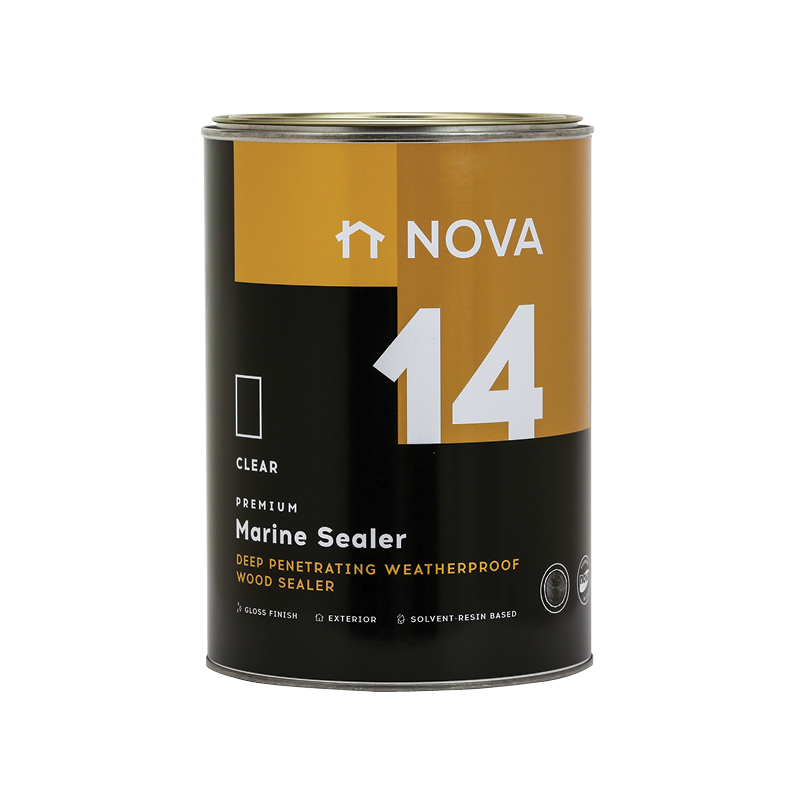 A deep penetrating weather-proof wood sealer which nourishes preserves and beautifies exterior woodwork against the damaging effects of sun, water, weather and mildew. Contains extra UV inhibitors, water repellents and anti-fungal agents so will not crack, peel or blister. Enhances the texture, grain and natural look of timber. It contains no waxes, gives a semi-gloss finish and maintains flexibility. The first exterior penetrating wood sealer to be recommended by the Merensky foundation.
Suitable For Use On: Pergolas, shutters / window shutter, garage doors, gates, window frames, fascias, garden furniture. Indoor and Outdoor timber surfaces. Can be used on sundecks with regular maintenance.
Not Suitable For Use On: Interior wooden flooring. While it can be used to protect wooden decks, this product does not have good resistance to foot traffic, in this application, it will need to be re-applied regularly.
Note: Nova 18 Novadye can be overcoated with Nova 12, Nova 14, Nova 15, Nova 16, Nova 17, Nova 19, Nova 20 & Nova 23
Finish                                     Gloss or Matt
Re-coating Time                  ± 8 hours between coats
Full Cure                                ± 24-48 hours
Spread Rate                          8-10m²/lt per coat
Clean Up                                Nova 11 Cleaner & Degreaser