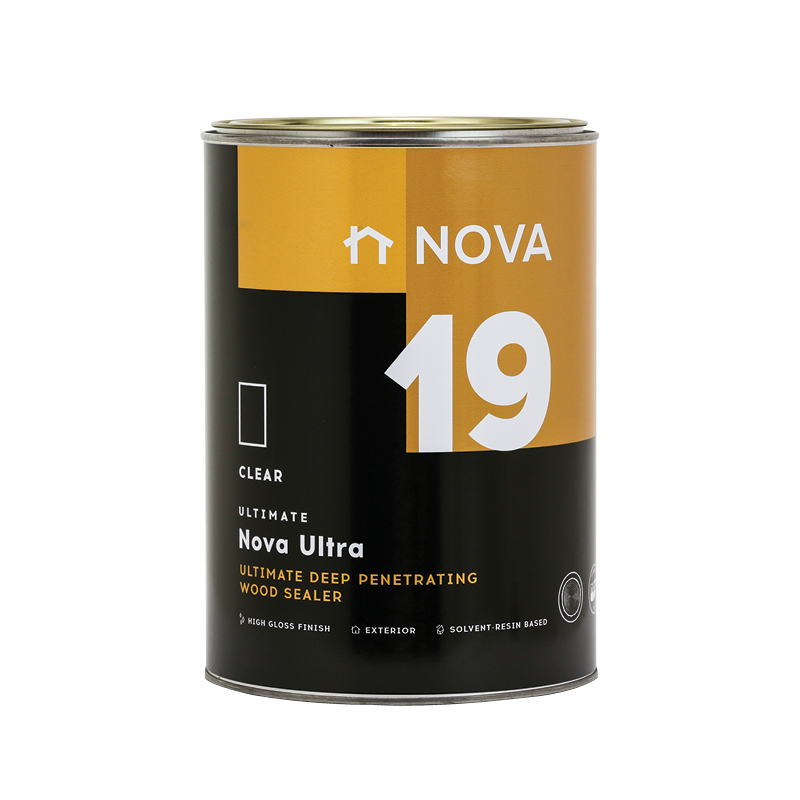 A high gloss exterior P.U. alkyd varnish that is flexible when fully cured, allowing surfaces to twist, expand and contract without the coating cracking or splitting.
Nova 19 is designed to lock out moisture to protect the timber from water damage, making it ideal for above water line marine applications as well as exterior timber.
Suitable For Use On: Marine and exterior timber above the waterline.
Not Suitable For Use On: Below the water line applications.
Surfaces that have been previously coated with an oil-based sealer e.g. Nova 15 Deck & Timberseal.
Note: Nova 18 Novadye can be overcoated with Nova 12, Nova 14, Nova 15, Nova 16, Nova 17, Nova 19, Nova 20 & Nova 23
Finish                                     High Gloss
Re-coating Time                  12-24 hours
Full Cure                                24 hours
Spread Rate                          Hardwoods: 8-10m²/lt per coat
                                                Softwoods: 6-8m²/lt per coat
Clean Up                                Nova 11 Cleaner & Degreaser