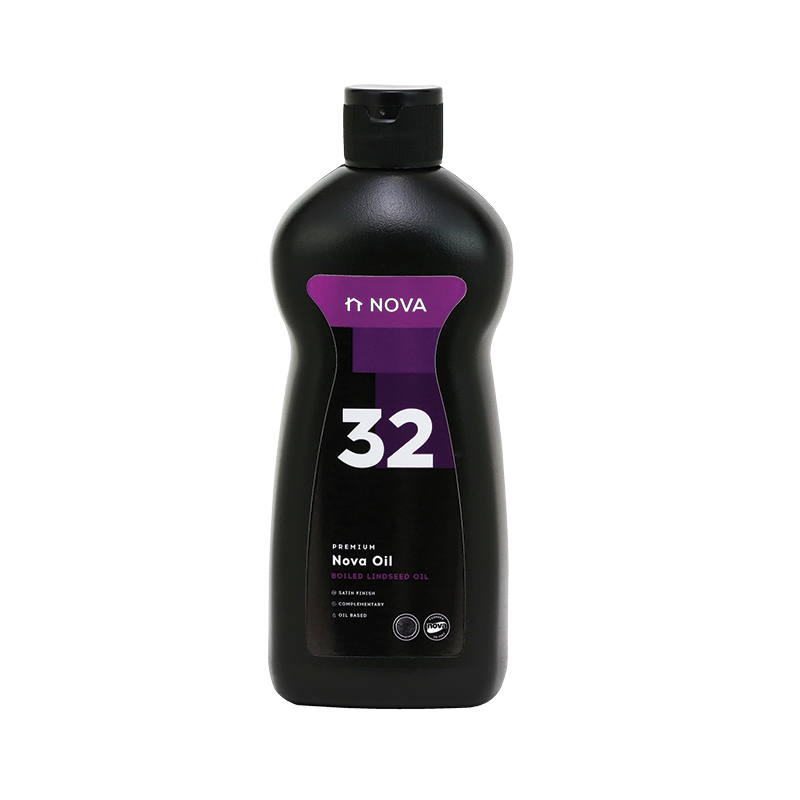 NOVA OIL (BOILED LINSEED OIL)
A natural heat-treated linseed oil-based wood treatment for interior and exterior timber. This is a pure oil that can be used to finish food contact surfaces.
Suitable For Use On: Interior and exterior raw timber. Breadboards, paneling, mouldings, beams and furniture.
Not Suitable For Use On: Previously sealed surfaces, unless previously coated with Nova 32.