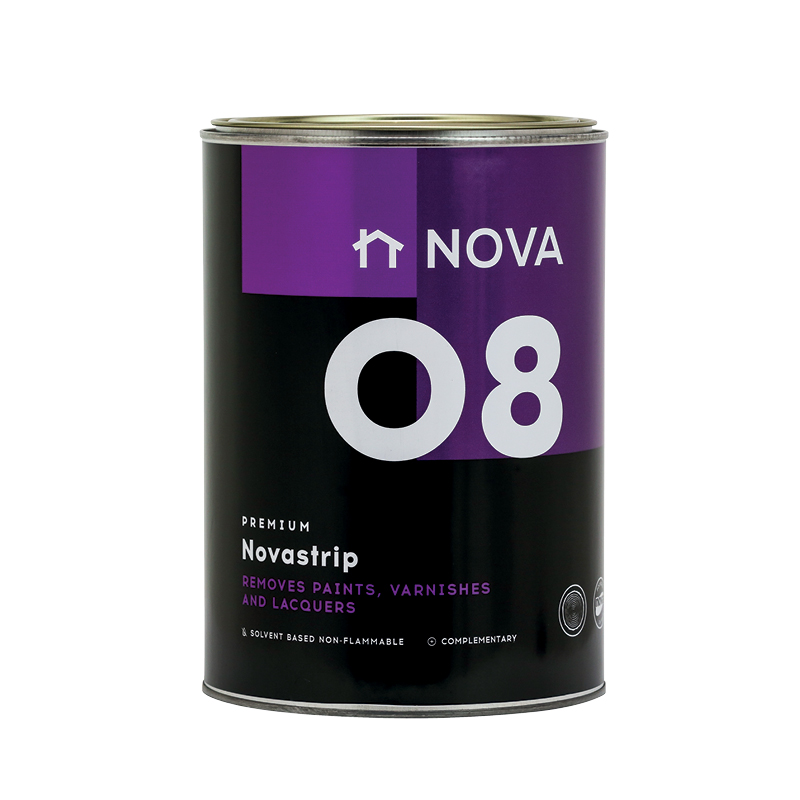 A solvent-based, highly effective stripper for the removal of paint or varnish from metal, wood, stone and concrete. Also ideal for cleaning paint-hardened brushes. Will strip and clean with less work and less material than conventional methods.
Suitable For Use On: Vertical and horizontal surfaces. Metal, wood, stone and concrete surfaces covered in oil/acrylic paint, varnish and lacquers as well as paint-hardened brushes.
Not Suitable For Use On: PVC (vinyl), linoleum tiles or sheeting.
SPECIAL PRECAUTIONS:
On porous surfaces, remove any wax residue with Nova 10 followed by water.
Avoid contact with skin, clothing and especially eyes.
In case of accidental contact with eyes or skin, wash the affected area with plenty of water & seek medical attention.
Ensure good ventilation during application and drying.