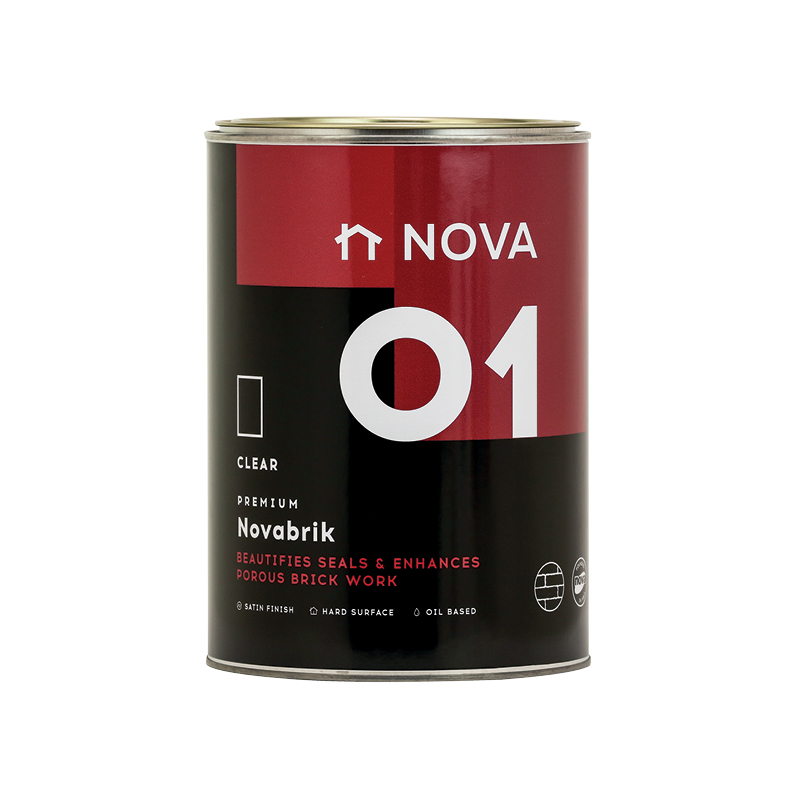 A weather-resistant, water repellent dressing for vertical brick walls to enhance the natural colour of brick work. Gives a satin finish that resists flaking, peeling and chalking.
Suitable For Use On: Porous interior and exterior vertical surfaces.
Not Suitable For Use On: Horizontal surfaces e.g. floors, patios or paving, glazed bricks and tiled surfaces.
Not recommended for walls where water penetration from the other side is likely.
Finish                                     Satin
Drying Time                          ± 3-4 hours
Re-coating Time                   ± 24 hours
Spread Rate                          Smooth Bricks: 4-8m²/lt / Rough Bricks: 3-4m²/lt
Clean Up                                Nova 11 Cleaner & Degreaser