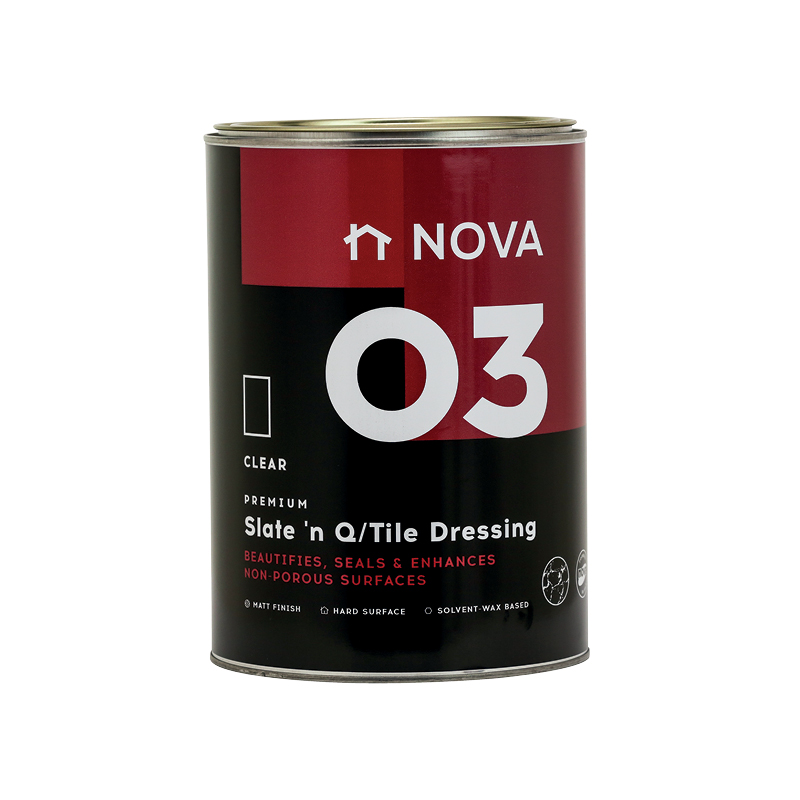 SLATE 'N QUARRY TILE DRESSING
A unique decorative wax-based dressing for interior and exterior slate and at relatively non-porous stone surfaces. Removes dullness and enhances the natural colour and texture of the surface and has a thick consistency.
Suitable For Use On: Interior and exterior areas e.g. quarry tiles, black and coloured slate, marble and terracotta tiles.
Not Suitable For Use On: Slasto or porous surfaces, damp surfaces or surfaces that have been previously sealed or waxed.
Finish                                     Matt
Drying Time                          ± 3-5 hours
Spread Rate                         ± 20-30m²/lt
Clean Up                               Nova 11 Cleaner & Degreaser