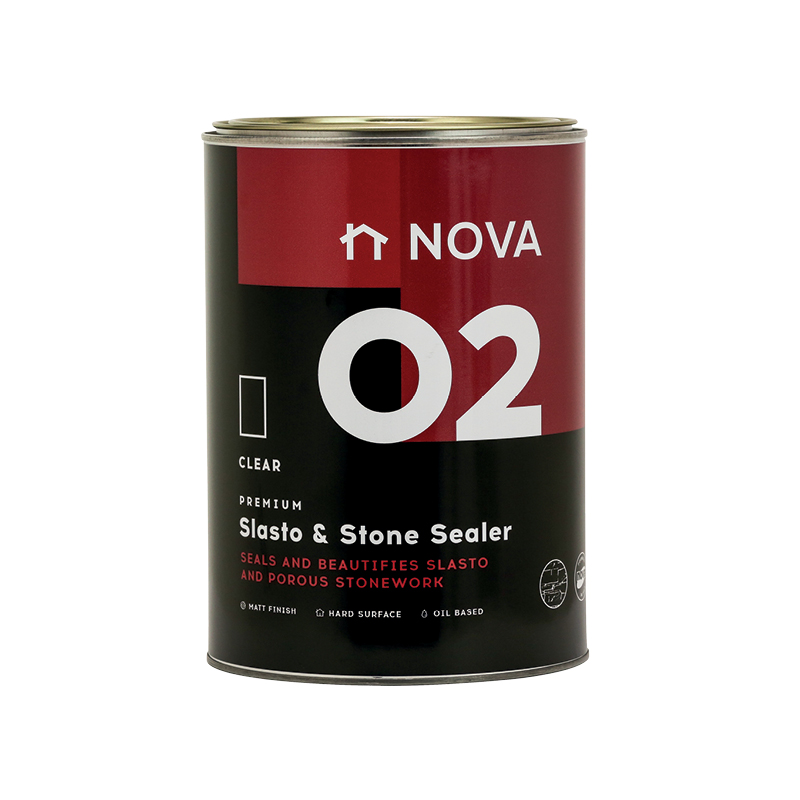 A UV resistant, durable sealer that enhances the natural colour of the surface and provides an attractive clear finish for slasto and other porous stone surfaces. Helps prevent powdering and dirt penetration, making cleaning easier.
Suitable For Use On: Porous interior and exterior surfaces e.g. slasto, rosestone, coloured stone and crazy paving.
Not Suitable For Use On: Slate, quarry tiles, terrazzo, ceramic tile and all other non-porous surfaces. Damp surfaces and surfaces which have been previously sealed and waxed. Pool area surrounds, as surfaces coated may become slippery when wet.
Finish                                      Matt or Gloss
Drying Time                          Matt: ± 20-30 minutes / Gloss: ± 2-3 hours
Re-coating Time                   Matt: ± 1 hour / Gloss: ± 4 hours
Spread Rate                          Smooth Surfaces: 6-8m²/lt / Rough Surfaces: 3-4m²/lt
Clean Up                                Nova 11 Cleaner & Degreaser
Special Precautions              Nova 2 Matt may not be applied over Nova 2 Gloss and vice                                                    versa