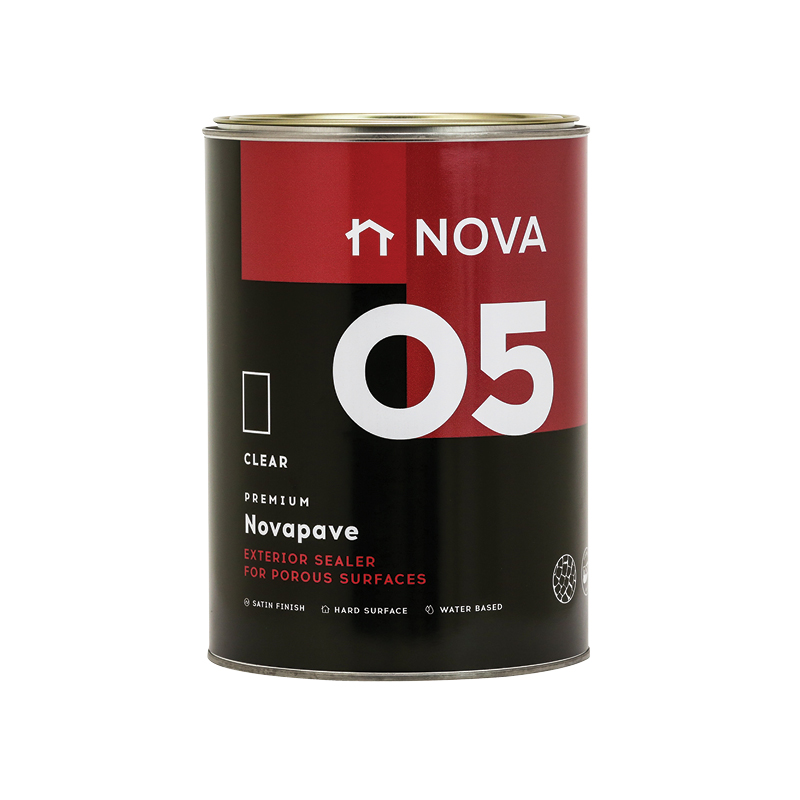 A protective water-based, and fungal, hard surface paving sealer for porous surfaces. Prevents penetration of waxes, oils, grease and fats. Preserves the natural colour of the surface being sealed and dries to a clear finish. It is UV resistant and does not yellow with age.
Suitable For Use On: Exterior surfaces e.g. concrete paving, porous bricks and unglazed tile floor surfaces. Can be used on interior surfaces.
Not Suitable For Use On: Pool surrounds, as surface coated may become slippery when wet.
Finish                                      Satin
Full Cure                                ± 3-5 hours
Drying Time                          ± 15-30 minutes
Re-coating Time                   ± 2-3 hours
Spread Rate                          ± 7-10 m²/ lt
Clean Up                                Warm soapy water