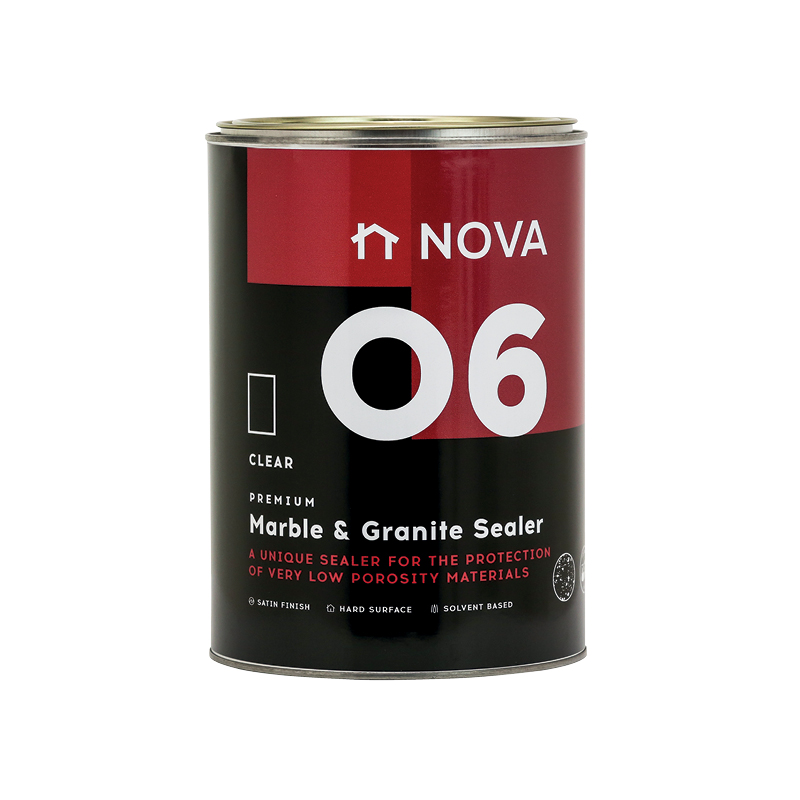 A unique water, stain and slip resistant matt sealer designed for the protection of very low porosity materials for interior and exterior applications. It will not yellow or change the natural appearance of most untreated surfaces and penetrates into the surface pores and forms a repellent barrier to water and stains.
Suitable For Use On: Slate, polished marble, polished granite, travertine and porcelain.
Not Suitable For Use On: Wood or plastic.
Finish                                      Satin
Full Cure                                ± 72 hours
Drying Time                          ± 1-2 hours
Re-coating Time                   ± 72 hours
Spread Rate                          ± 10-12 m²/ lt
Clean Up                                Thinners or Xylene