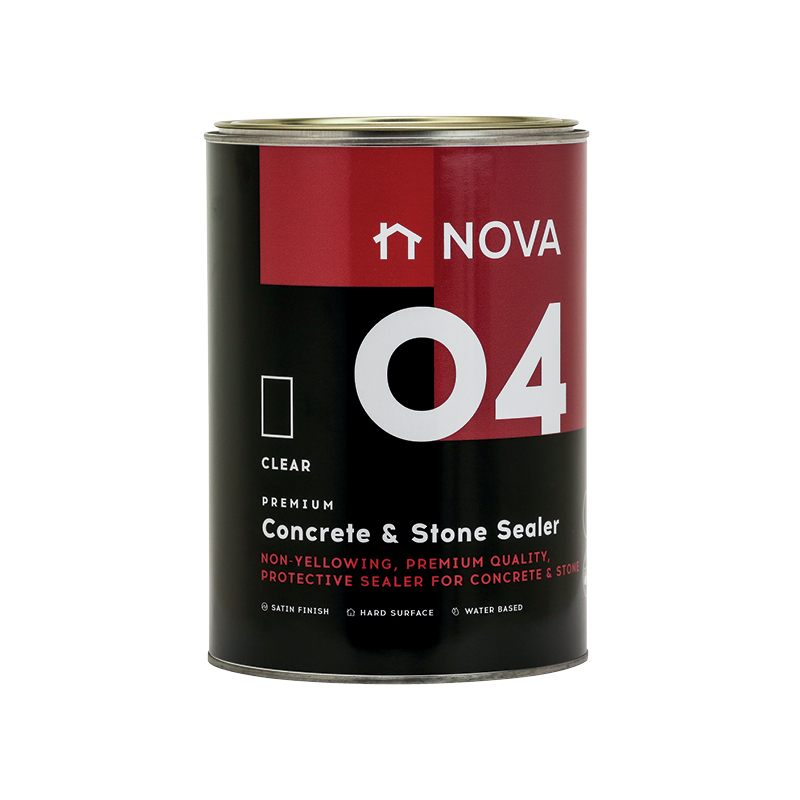 A pure acrylic, premium quality, non-yellowing sealer, with low VOC properties for the protection of high porosity surfaces. Is extremely economical in terms of coverage and cost. Brings out the natural colour and grain of most surfaces.
Suitable For Use On: Interior and exterior areas e.g. limestone, medium or high porosity terracotta, sandstone, cement, concrete tiles, vinyl, pre-cast cement, quarry tile, linoleum, etc.
Can be used to seal areas such as garages, patios, living areas, bathrooms, walls, floors, game rooms, pool surrounds, toilets, etc.
Finish                                      Satin
Full Cure                                ± 72 hours
Drying Time                          ± 2-4 hours
Re-coating Time                   ± 4 hours
Spread Rate                          ± 8-10 m2/ lt
Clean Up                                Warm soapy water before Nova 4 dries